Gala concert, April 23rd, 2017, at 3pm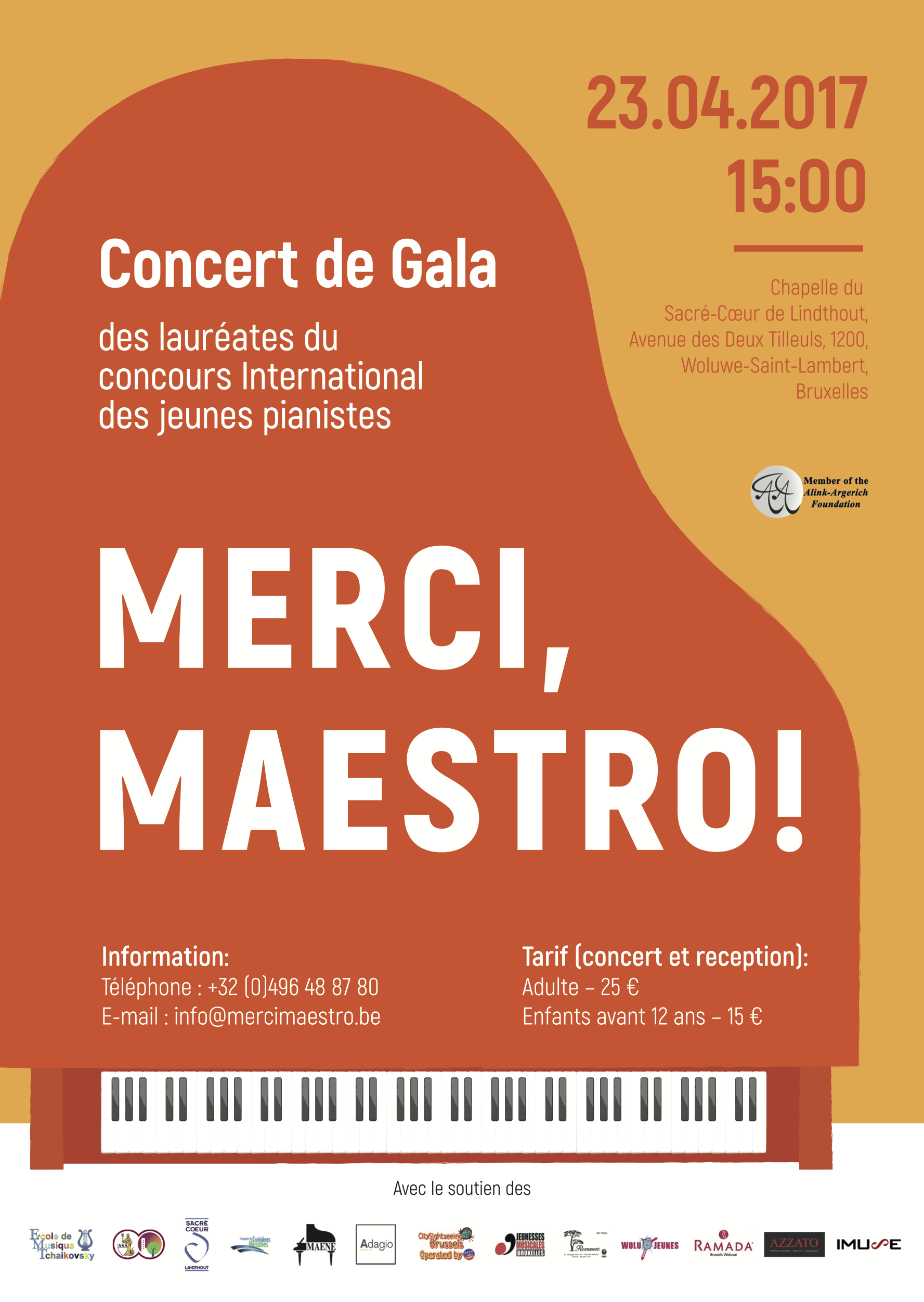 The Gala Concert 2017 will be held on 23th April 2017 at 3 p.m. at: Chapelle du Sacré-Cœur de Lindthout à l'adresse: Avenue des Deux Tilleuls, 1200 Woluwe-Saint-Lambert, Brussels, Belgium.

If you would like to attend this concert you can buy your entry ticket o at the  secretariat: GSM 0496 48 87 80; Tchaikosvky music school, av.G.Henri 257, 1200WstLambert  ( Mo,Tu,Th,Fr 16h00-19h00, We 13h00-17h00, Su 09h30-13h00).


Rates
Adult – € 25
Children under 12 years old – € 15

The ticket price for the Gala Concert includes participation in the cocktail party after the concert, where you will have the opportunity to meet all Jury members.