Established on the initiative of the Tchaikovsky Music School in Brussels and with the support of influential personalities in the world of music

Nataliya Chepurenko (Belgium)
President of jury, artistic director and founder of the competition "Merci, Maestro!".  Master in Piano Performing, Teaching and Chamber Music graduated from the Tchaikovsky Conservatory in Kiev, Ukraine;  the Royal Conservatory of Liege and the Royal Conservatory of Brussels, Belgium. National President of the WPTA Belgium (World Piano Teachers Association for Belgium), member of EPTA (European Piano Teachers Association). For several years main pianist of the Royal Ballet of Flanders and « Brussels International Ballet School », guest pianist at many International ballet companies. Jury member of several international competitions.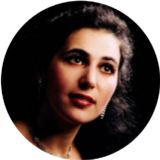 Milana Chernyavska (Germany)
Concert pianist, Piano Professor in Kunstuniversitet Graz, numerous international awards, recorded >20 CDs on well-known labels, member of jury on the numerous International Piano competitions among which is ARD, Munich, Bluthner awardes (Vien) and others, piano graduated with distinction from the State Tchaikovsky Conservatory and Hith Music School (Hochschule Munich).

Achille Gallo (Italy)
A pianist full of passion and exciting technically capable of reaching the top of expressiveness beyond any possible expectation"(American Record Guide). Eclectic musician, imaginative, passionate, unconventional he is considered one of the Italian leading pianists of his generation. Achille Gallo is concertizing extensively as solo pianist, chamber music performers and with orchestra in international Piano Festivals and prestigious Concert Halls. His discography boasts 6 CDs for prestigious international record labels such as Neos Music GmbH, Velut Luna, Phoenix Classics, Xclassics Records. National President of the WPTA-World Piano Teachers Association in ITALY and Founder- Artistic Director of the International Piano Competition "FAUSTO ZADRA" he serves as Jury member in the most prestigious international piano competitions. Piano Professor at the European Piano Open Academy in Italy he is often invited  to give regularly international master classes all over the world.

Tatiana Kozlova (Israel)
Mrs. Tatiana Kozlova professor at the Israeli Conservatory of Music in Tel – Aviv, was teaching in the Glier Kiev Institute of Music, Ukraine. Pianist and piano teacher, graduated from the Tchaikovsky National Academy of Music in Kiev, Ukraine. Mrs. Kozlova teaches constantly around the globe in different master classes, performing at various international festivals and competition in Lithuania, Poland, Holland, Greece and Belgium.

Olivier Roberti (Belgium)
Piano teacher at the Music Conservatory of Yerres (France), artistic director of the International Music Academy Switzerland (IMAS). Founder and director of the International Musical Encounters of Enghien.

Herman De Vleeschhouwer (Belgium)
Director of the Musica Mundi School; titular director of the Academy for Music, Theater and Dance of Sint-Niklaas (Flanders); honorary president of VerDi, interest group for art education at policy level; former lecturer for Music Theory at the Royal Conservatory of Ghent; Delegationleader of the International Music school Seminar

Lubov Aroutiounian (Russia)
Concert pianist, graduated from the Moscow Tchaikovsky Conservatory, piano teacher at the the Royal Conservatory of Brussels and the Tchaikovsky Music School, jury member of several international competitions.
---
Jury members for the First round
Nataliya Chepurenko (Belgium)
Milana Chernyavska (Germany)
Achille Gallo (Italy)
Tatiana Kozlova (Israel)
Olivier Roberti (Belgium)
Lubov Aroutiounian (Russia)
Jury members for the Final round
Nataliya Chepurenko (Belgium)
Milana Chernyavska (Germany)
Achille Gallo (Italy)
Tatiana Kozlova (Israel)
Olivier Roberti (Belgium)
Lubov Aroutiounian (Russia)
Herman De Vleeschhouwer (Belgium)